The group of people we are working with is constantly changing and so should our feedback circle in Rhabit. You can choose who gives you feedback and on which habits they give you feedback.
You do not need permission to make changes to your feedback network, simply start by selecting Manage or Manage Feedback Circle in the Habits section, or in the feedback score deeper dive, click the Manage Network button.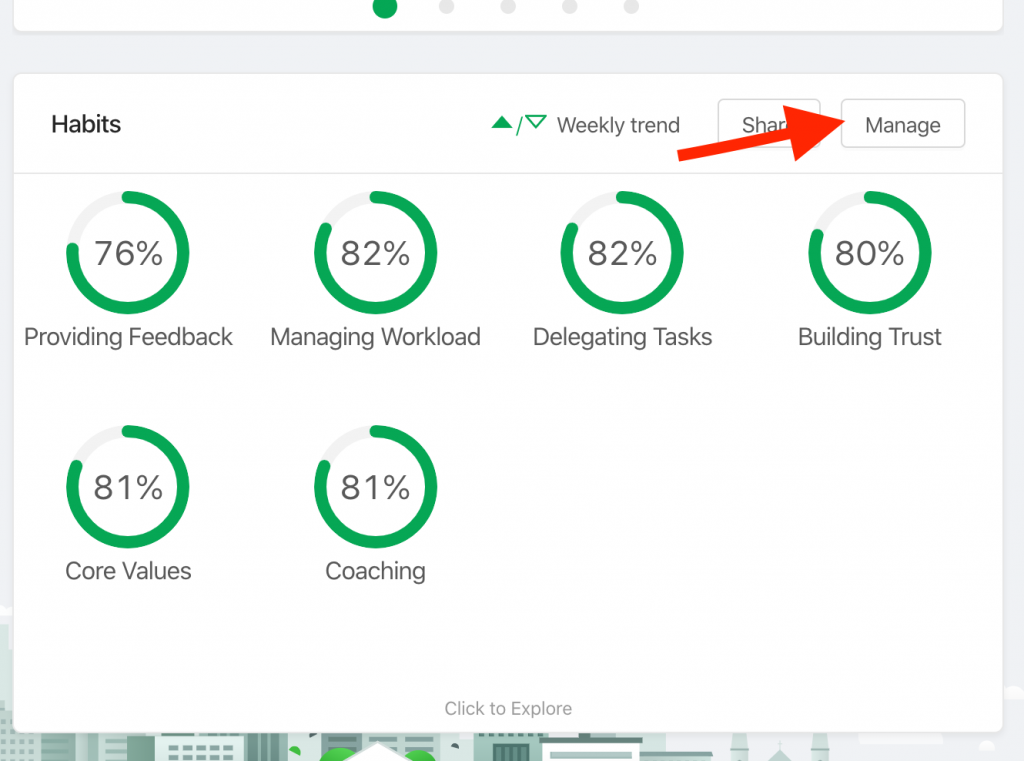 Customizing your feedback circle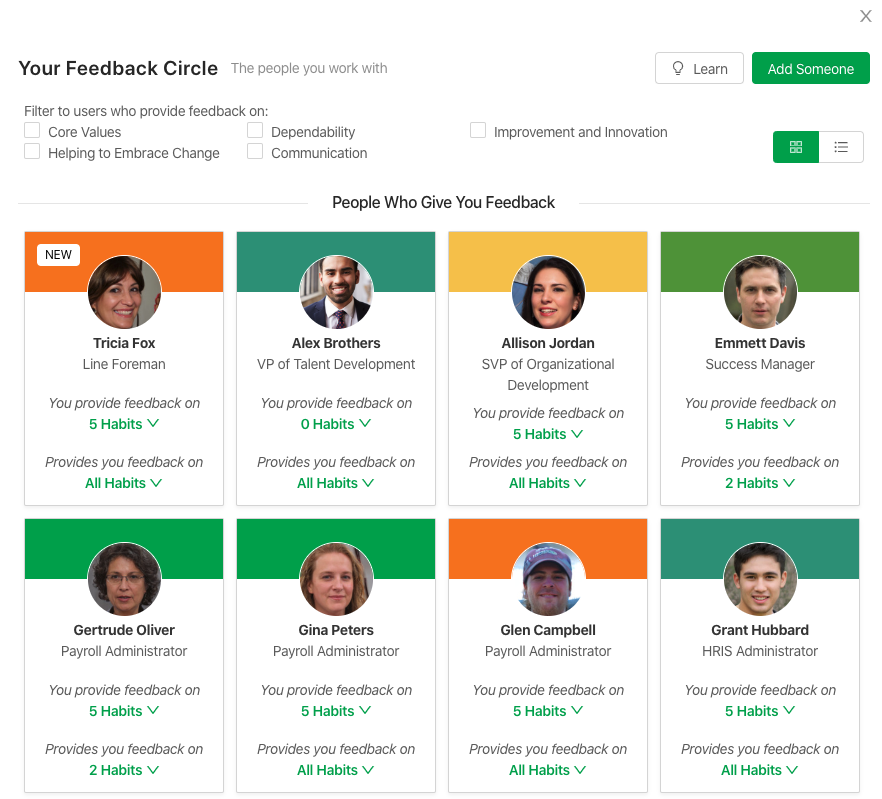 Each person in your feedback network is shown on a card. These cards show you who they are, what their role is, and what habits you give and receive feedback on. To see the habits you provide them feedback on, click the dropdown under You provide feedback on. You cannot change these; that is at the discretion of that person.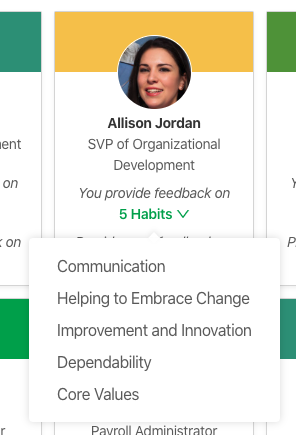 However, you can change the habits for which they provide you feedback. By clicking the dropdown under Provides you feedback on, you can select exactly which habits this person will give you feedback on.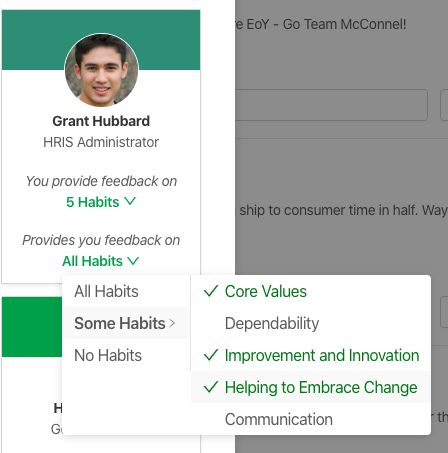 You have the option to choose All Habits, Some Habits, or No Habits. When selecting Some Habits, you will be required to choose exactly which ones they are. There aren't many situations where you will select no habits unless this is something you've discussed with your manager or administrators.
Removing a person from your feedback circle
If you move to a new department or for some other reason stop working with a person in your company it is appropriate to remove this person from your feedback circle. When you hover over a card a trash bin icon will appear. Click on it and you can remove this individual. You will neither give nor receive feedback from this person.