Rhabit's 1:1 feature allows for you, the manager, to select talking points, take notes, and see all the data you need to conduct an impactful one-on-one in one place.
1:1s for managers will be found in the Team section under 1:1.

Upon entering 1:1, you'll see all 1:1s to complete. These can be assigned to you by your HR leaders and administrators, or you can create your own. If they have been assigned to you, you can see them listed here. To open this 1:1, simply click Open.

To create your own 1:1, go to the New One-on-One button in the top right. Select the person or people from your team in which you would like to have a 1:1. Label the 1:1, select the date range, then select the data you would like to include. ClickingSchedule will take you directly into preparing this 1:1.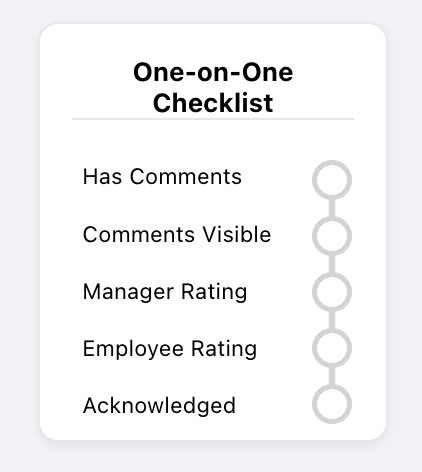 Upon entering the 1:1, you will see a checklist in the upper right-hand corner. This checklist shows you what is required to complete your one-on-one.
Create talking points by clicking Create Talking Point and review any that have already provided. Add comments/answers to the questions by clicking the Add Comment to Talking Point button.

NOTE: When there is an asterisk next to a talking point, that means you must add a comment and cannot move forward without comments. If there is no asterisk, there is no comment needed.
Once you're done preparing your 1:1, schedule a time to meet in person with the employee to go over the 1:1. You can choose to make comments visible whenever you are ready to by selecting Make Comments Visible. You can also add contributors if there are other managers or leaders that would be appropriate to join in on this review.


During the discussion, have the 1:1 open in Rhabit to capture notes about your discussion. After the discussion is over, if an evaluation is require, click on Add Evaluation and rate the employee's performance. Be sure to share the rating with the employee during your conversation.
NOTE: Some one-on-ones will not need evaluations. At this point, you'll simply be done with the one-on-one.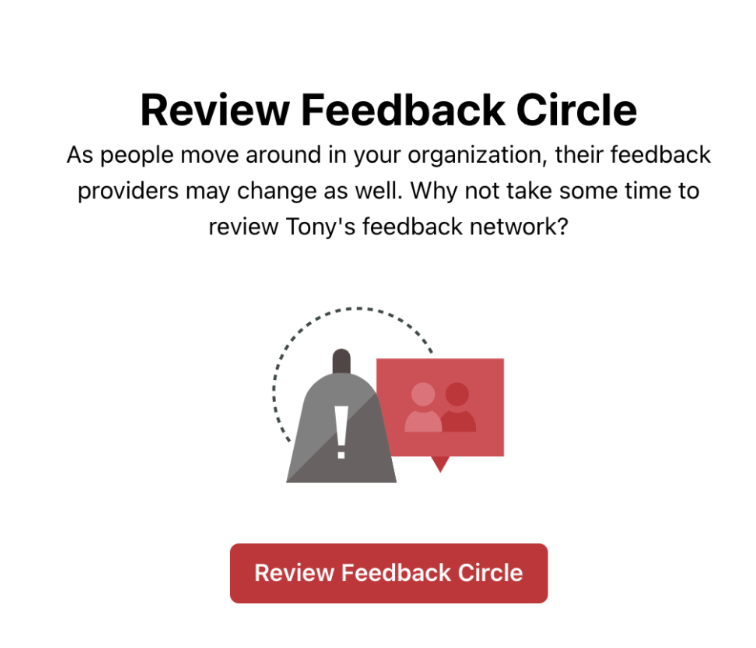 Be sure to review their feedback circle before completing the 1:1.