If you haven't reviewed our lessons on how to write a good objective, we recommend staring there. Once you've completed those lessons, let's create an objective…
In Rhabit, you have two options for creating an objective, from scratch or from the library. Let's start by creating an objective from scratch. In your objectives dashboard select New +. Then select Create objective from scratch.

This opens the place where you will begin to fill in the details about your Objective. You will need to enter a name, a description, how often you would like a check-in, the start and end date, and if it is related to any other objective in your company. You do have the option to make it private by checking the box. Once this is complete, press Next.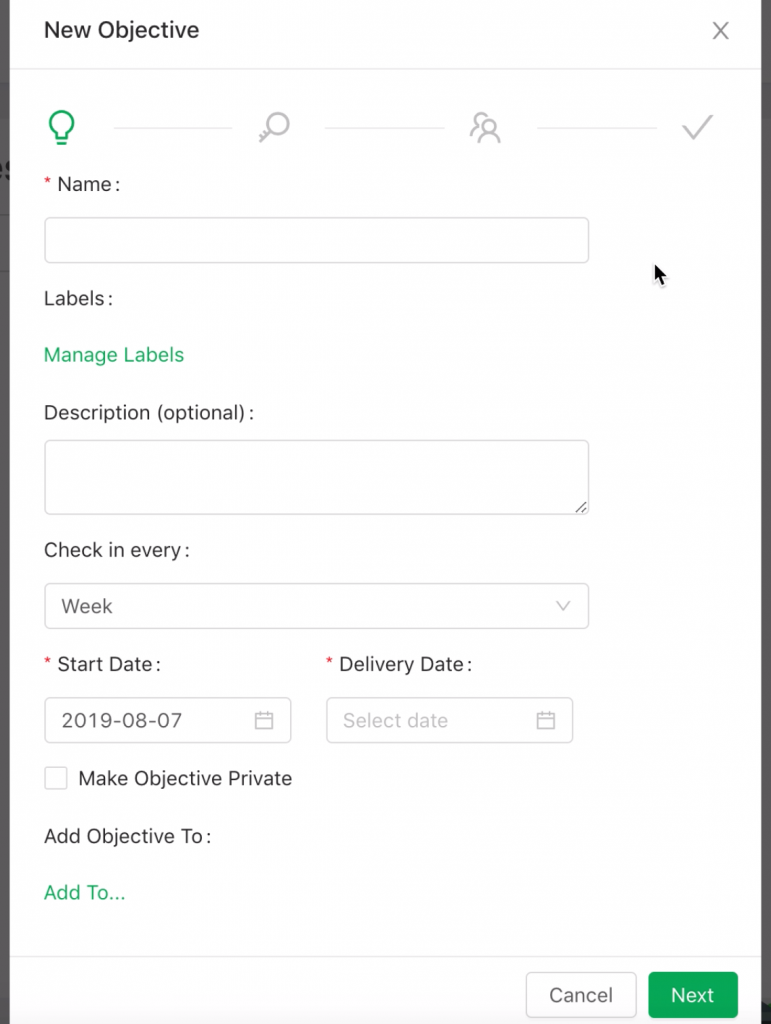 Once you've input all the initial details of your Objective, you will then have to add Key Results. You can add as many Key Results as necessary. Note that each Key Results should be clear, measurable, and realistic.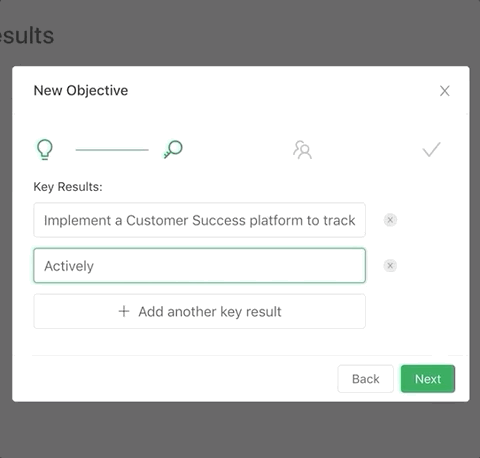 Next, you will select the Owner and any Stakeholder(s) of this Objective. The owner is the person that is completing this goal and will get regular check-ins about it, while the stakeholder(s) is the person that will be reviewing the Objective after completion. In most cases, your manager or supervisor will be a stakeholder.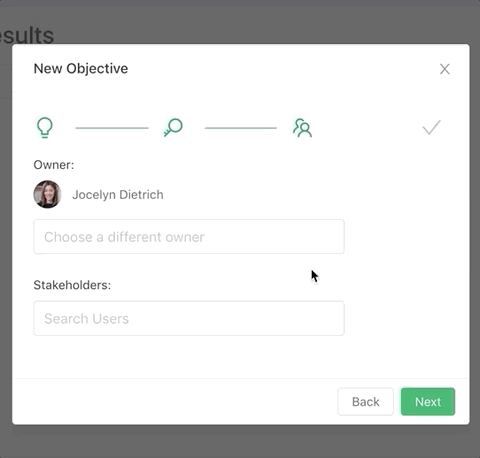 Last, you will review and press Create.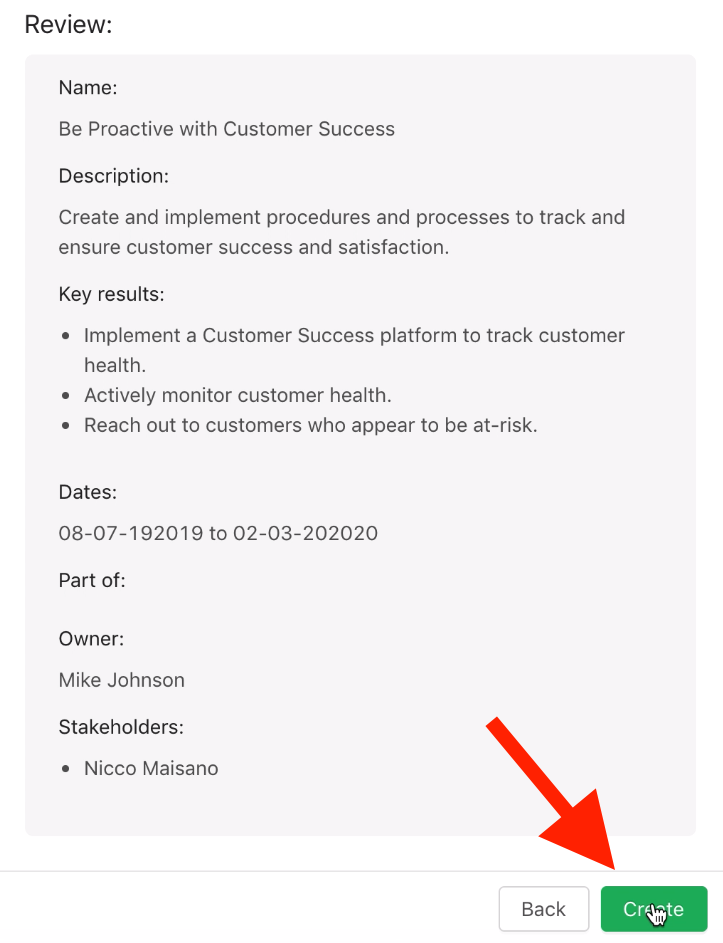 Importing an Objective from the library is as easy as selecting the category, then check the box of the respective objective(s) you would like to import. You can choose more than one at a time, then press Import Objectives.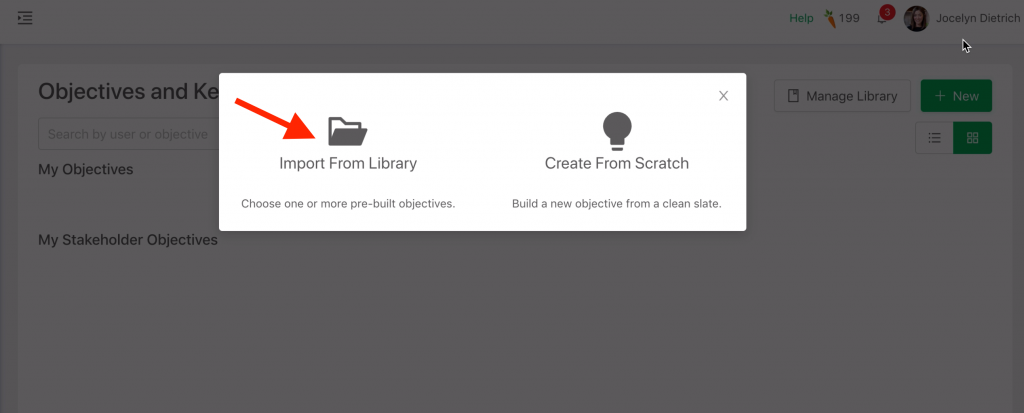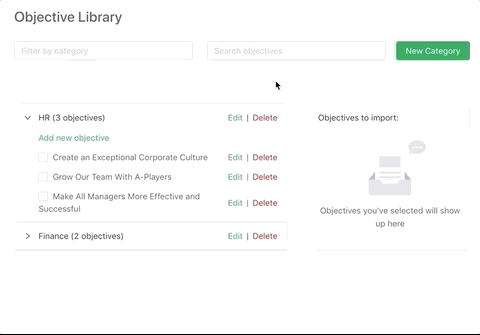 You will then be asked to review the details of your Objective. You will be required to add a start and end date. You can label it if needed, and add any relative objectives if there are any. Following that, you will confirm the Key Results, add the owner and stakeholder(s), then Create.